If you use the internet and have valuable information on either your phone, laptop, tablet, or computer, then you are at risk from a cyber attack. Below we will cover five key areas to consider when devising a strategy to protect your business assets.
Cybersecurity is the term used to describe how businesses and individuals protect their data and digital assets from loss, theft or any other type of compromise. Cyber attacks can occur in a multitude of different ways, with more being thought up daily. Couple this with more and more business being done online, there is a growing trend in malicious people and organizations trying to steal and destroy businesses' valuable data. With this in mind, read on to find out what you can do to protect your organization.
Focus on your people
Large organizations have the benefit of personnel devoted to cybersecurity, with significant parts of the organization focused on the task. Small businesses don't have these types of resources, but educating yourself and your employees on security protocols will go a long way in protecting your business. Phishing and ransomware have become something that is not only popular in the news, but also genuine threats to small businesses. Recently there has been a large wave of attacks being reported.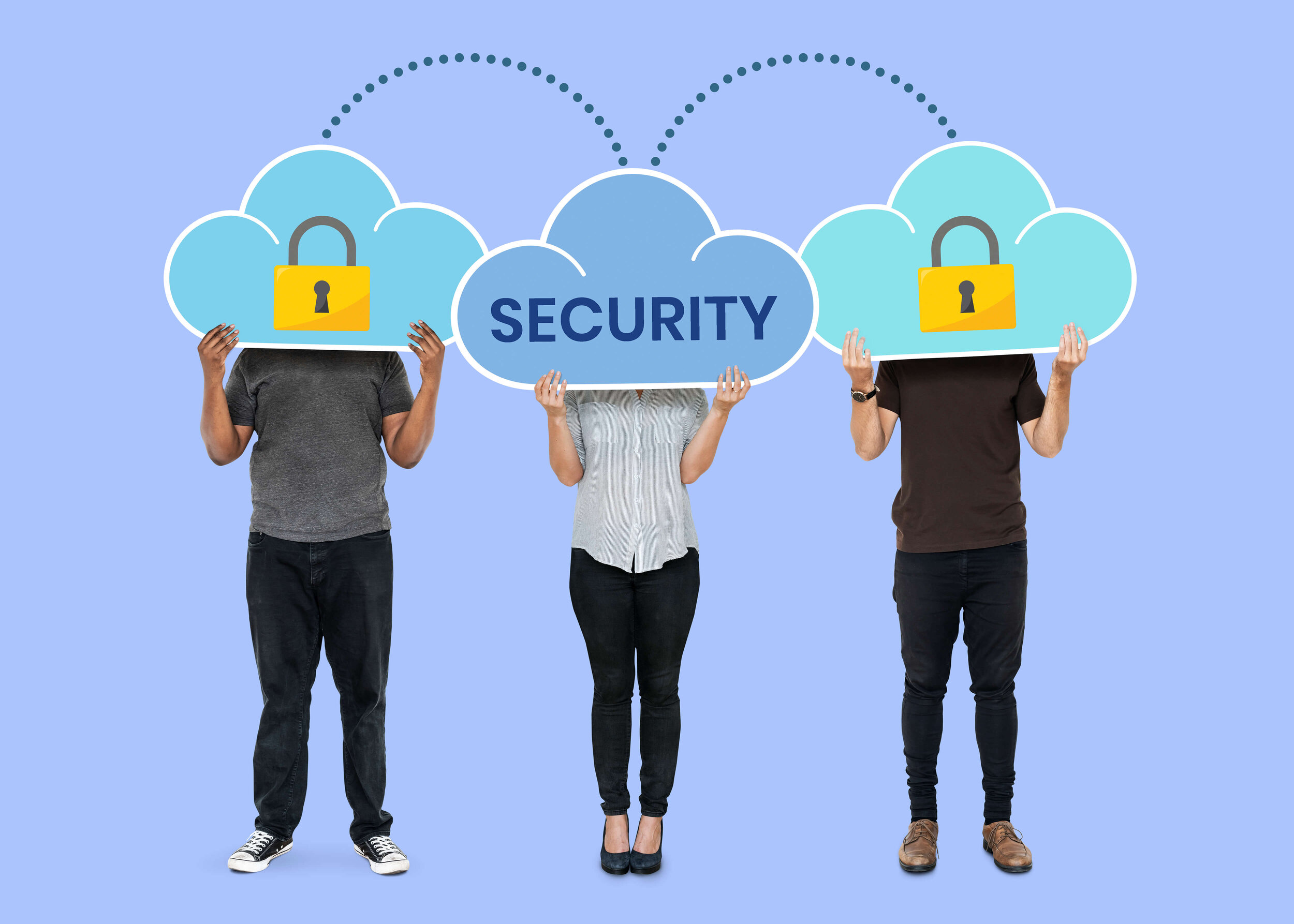 These cyber-attacks not only affect routers but also wider systems and technical hierarchies, both malware and phishing techniques can be used as infiltration methods here. Phishing attempts are a major issue that forces people to effectively hand thieves the digital keys. You can have whatever security you want, but if you give people the keys to your data they can just bypass that all with ease. To help combat this, you should change passwords regularly and eliminate old accounts – which might save you some money too.
Keep up with updates
Wherever the servers and routers are stored, which could be located in your office, a data center or the cloud, you need to keep up with your updates on them. Designate a member of your team to be in charge of regularly monitoring the latest software needed and updating when necessary. If you or your team aren't comfortable doing that, get a third-party IT team to help you out. Updates can be quite time-consuming and a distraction to business owners, but they are essential to keeping your organization safe. A larger distraction for your business would be losing, for example, your entire accounting system and your book of business.
Utilise server security software
Proactive server security software can allow you to get ahead of attacks, rather than having a reactionary approach. Software such as BitNinja will protect your servers from becoming compromised. They can also help with easing the difficulties of managing your security, by placing all security needs within an all-in-one protection. This is alongside being able to automate server security, meaning you can rest easy at night.
Some businesses, particularly when first starting out, don't have access to the server their site is stored on. If this is the case, you can make recommendations to your hosting provider and advise them on a server security solution.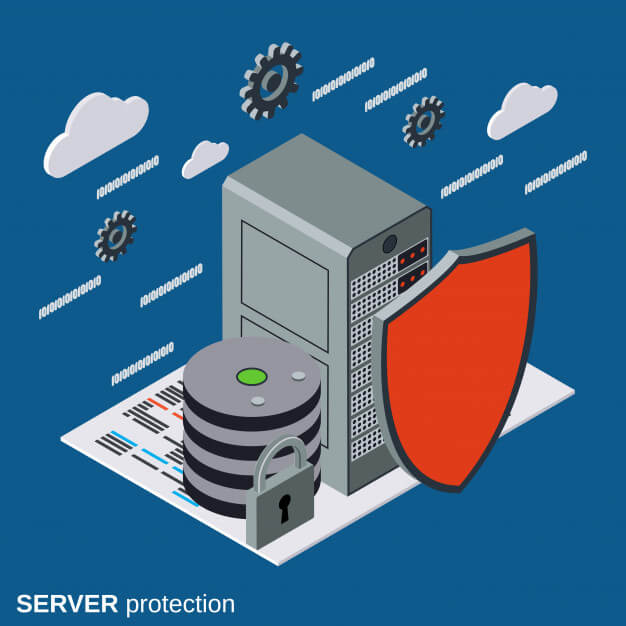 Back up your data regularly & have an air gap between back up locations
If you do get attacked with ransomware or targeted with a virus, and your security is lacking, there is a chance that your organization will struggle to come back from it. The attacker will encrypt your data, they won't allow you to touch it, and you can end up in a lot of trouble. Without considering cyber-attacks and cybersecurity, regularly backing-up your data is best practice. You could have a hard drive failure or a clumsy employee that breaks something. Because of all these reasons, as well as cybersecurity threats, you need to be backing-up your data regularly.
There are a lot of sites where you can regularly backup your data, but it is highly recommended to have an air gap between the backups. The reason why you have to have an air gap is, to provide an example, you could get someone who infects your main system. They find their way into your backup data and they infect that too. Then you're held ransom and your backups are worth nothing. By putting an air gap in, the attacker can get to one, they take it down but they have no way of reaching your secondary data.
Consider a long-term plan
As you scale as an organization there's a lot of value in considering a 3rd party resource to help you with security. As a small business, this often forms into being very heavy in a SaaS (Software as a Service) environment. One of the challenges about SaaS, is small businesses rely too heavily on it or become accustomed to a service-oriented architecture. This reliance can create scaling issues further down the road with regards to IT infrastructure, but while you are still getting started it's a great option to have somebody else worry about those components of cybersecurity, like the expert team at BitNinja.
So when considering a long term plan for your organisation, you have to think about how complex a solution you are willing to manage. Maintenance shouldn't require too much of your resources, you need to be concentrating on running the other parts of your business. Do you have the technical knowledge to take care of configuration? Do you need an all-in-one and will it be actively looking to prevent data breaches and attacks? Moving beyond this, will DNS modifications be needed? Sometimes, if traffic to your site goes through a third party server, there are risks attached to it. In the future, for a more secure setup, would you be willing to use on-premise software that will keep the whole server safe?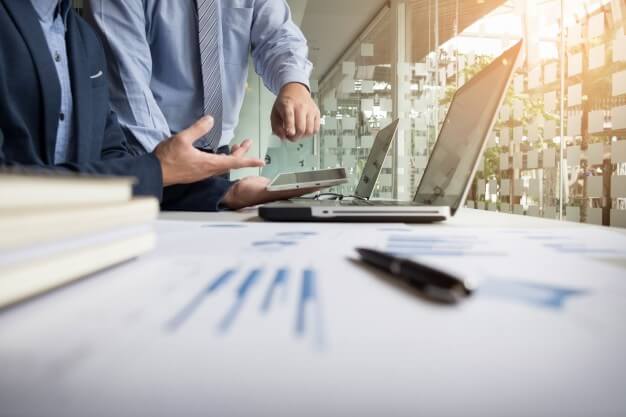 Following this guidance will provide you with a good foundation in cybersecurity. Of course, there is a lot more you can do to protect your business from unintended or unauthorised access, change or destruction. It is always worthwhile to invest more time into researching ways to protect your information, in particular, staying up to date with the latest developments because tech moves very fast and so do criminals. Bitninja sends a regular newsletter to customers with information on the latest industry developments and most important cybersecurity news. Remember that online attacks can be prevented or detected with basic security practices for your people, processes and IT systems. This is particularly more so when utilising a proactive protection system, such as what BitNinja offers. Staying on top of your systems will lower risk and mitigate issues when they occur.
This article was written by TRG Datacenters, a Houston-based datacenter capable of handling any sized client and power requirements.